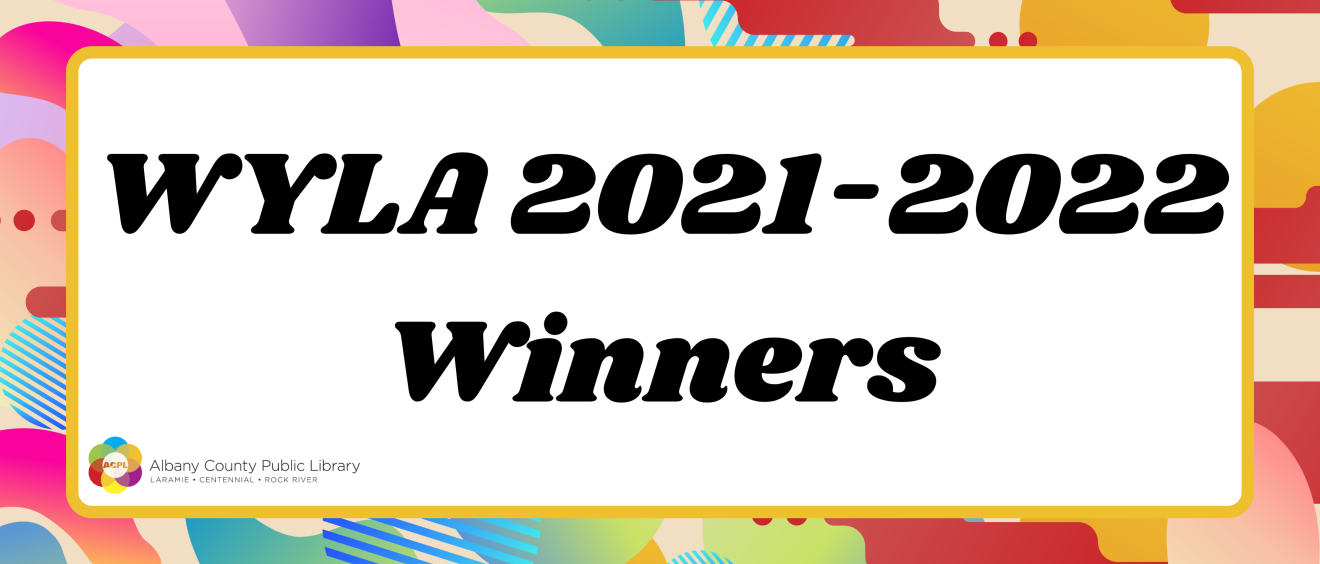 WYLA 2021-2022 Winners
Each year Wyoming students select their favorite books to read this year. These are the winners of this year's WYLA Awards.
The Soaring Eagle Nominees are selected by Wyoming students from 7th to 12th grade.
Winner- Dear Martin by Nic Stone
Following an african american highschool student Justyce McAllister, who goes to a white majority high school. After becoming the victim of racial profiling and handcuffed by a police officer, Justyce struggles with the fallout from this moment. Dealing with Microaggressions and injustice, as well as friends skeptical about the incident, Justyce must percervier or let this moment define him.
Runner Up – A Good Girl's Guide to Murder by Holly Jackson
Andie Bell was murdered by Sal Singh and everyone knows it, but the case has been closed. However, Pippa Fitz-Amobi isn't so sure, so Pippa choose the examine the case as part of her final year project. By doing so, Pippa uncovers some startling secrets that the town wants to keep hidden. If Sal Singh didn't actually do it, who did and why are they able to stay free.
Third Place – Dragon Hoops by Gene Luen Yang
Based on a true story, the novel follows the story of Gene. Throughout his life, he has never understood basketball or sports in general, because of this he ultimately gives up on even participating in sports. Now, years later, while teaching at a high school, Gene overhears that the varsity basketball team is having an incredible year. Gene befriends the players and begins to see their story as a thrilling and epic journey. 
The Indian Paintbrush nominees are selected by Wyoming 4th, 5th, and 6th graders. Established in 1985 to promote literacy among Wyoming Youth, the Indian Paintbrush awards have recognized hundreds of books throughout the years.
Winner – New Kid by Jerry Craft
Follows the story of Jordan Banks, a young african american boy, who has a talent for art. Wanting to go to art school, his mother says no and Jordan is sent to Riverdale Academy Day School. Jordan becomes overwhelmed on his first day of school. With the help of his soon to be best friend, Liam, Jordan must face the pressures of school, his social life, and broadening his understanding of art. 
Runner Up – Wildfire by Rodman Philbrick
Sam Castine must fight for his life while his summer camp is slowly being consumed by flames. Before getting on the evacuation bus, Sam runs back to get his phone from the camp. After he is able to retrieve it, he is now separated from the bus as a large wall of fire blocks his path. Panicked, Sam tries to remember the survival tactics his father taught him. Sam then runs into Delphy who is also lost, the two then join forces to try and survive. 
Third Place – A Wolf Called Wander by Rosanne Parry
Inspired by the true story of a wolf named Journey, this novel shows the power of family and internal strength. Swift, a young wolf, live with his pack in the mountains and is learning how to hunt. After a rival wolf pack attacks, the Swift's pack becomes scattered and are separated from one another. From forest fires to hunters, Swift's journey to find his family is full of peril. Swift must learn to trust himself and stay determined or risk never seeing his family again. 
Established in 1997 through the Wyoming Reading Council, the Buckaroo Award is awarded to books chosen by Wyoming children in kindergarten through 3rd grade. Since then countless books have been awarded this honor. Every year children get to have their tastes and opinion recognized by selecting their favorite books to read that year.
Winner – Bad Dog by Mike Boldt
For her birthday a little girl got a new puppy! But wait, that puppy has some mighty long whiskers and seems to purr a lot. It doesn't like to listen either and hates to play fetch. Is Rocky really a dog or is Rocky a cat, either way, Rocky has got to learn to be a good dog. 
Runner Up – Stuck Together by Brian Smith
Pea is an exceptional athlete and is particularly good at rolling around. One day, Pea is dared to roll all the way off the farm. With his skill Pea is able to do it, but before he is able to finish, he gets caught up in a thunderstorm. Lost Pea runs into his soon to be new best friends, Bee and Jay. With their help, Pea may now be able to find his way back home.
Third Place – Red Rover by Richard Ho
A desolate planet has a new(ish) resident and its name is Curiosity. Explore Mars alongside Curiosity as it discovers places never been trekked before. With breathtaking illustrations, view the wonders of space from the perspective of a brave little robot.