Did you know?
Spring Children's Programming is starting soon!
Starting Tuesday, Jan. 17th:
Book Babies every Tuesday at 10:00 a.m.
Starting at the beginning of Feb.:
Test Tube Tuesday every Tuesday at 3:45 p.m.
YAK! every Thursday at 3:45 p.m.
Family Storytime every Saturday at 10:30 a.m.
Lego Club every Saturday at 11 a.m.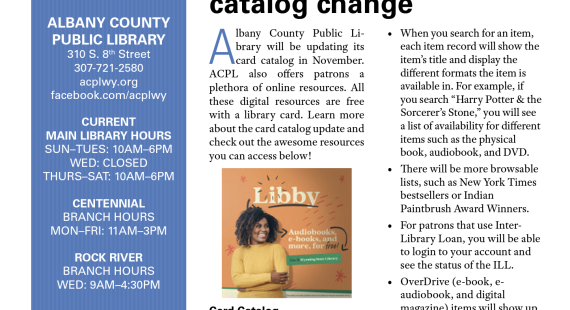 Did you know that the Albany County Public Library has a quarterly newsletter?  ACPL, the ACPL Foundation, and […]
Read More

›