These resources require a library card number and pin. Your default PIN is WYLD.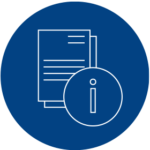 OverDrive / Libby
Read or listen to e-books and e-audibooks through your browser or on the Libby or OverDrive apps.
---
Desktop. Click here for desktop website.
Mobile. Instructions:
To create an Overdrive account: Open Libby, Tap Hi, then scroll down to the bottom of the page and tap Find my Library (If location services are turned off, you will need to manually search for Albany)

Login to OverDrive:  If you have not previously signed in to OverDrive, you will be asked if you have a library card.  Tap Yes and enter your library card number and PIN and then tap Sign In
Kindle. Most overdrive e-books are available to read on your kindle device. Select "Read with Kindle" after you borrow an e-book. For more instructions on how to do this, view the video below.
New York Times Online
By using this link patrons will be able to access the New York Times online for a 72-hour period. You can use this link as many times as you wish to renew your access to the New York Times.
Click on the link above.
Next to the offer code, click REDEEM.
On the following page you will be asked to create an account or, if you already have an account, you can click Log in
Once you are logged into your account you will have access for 3 days. When your access expires, you can follow these instructions again to continue using the New York Times online