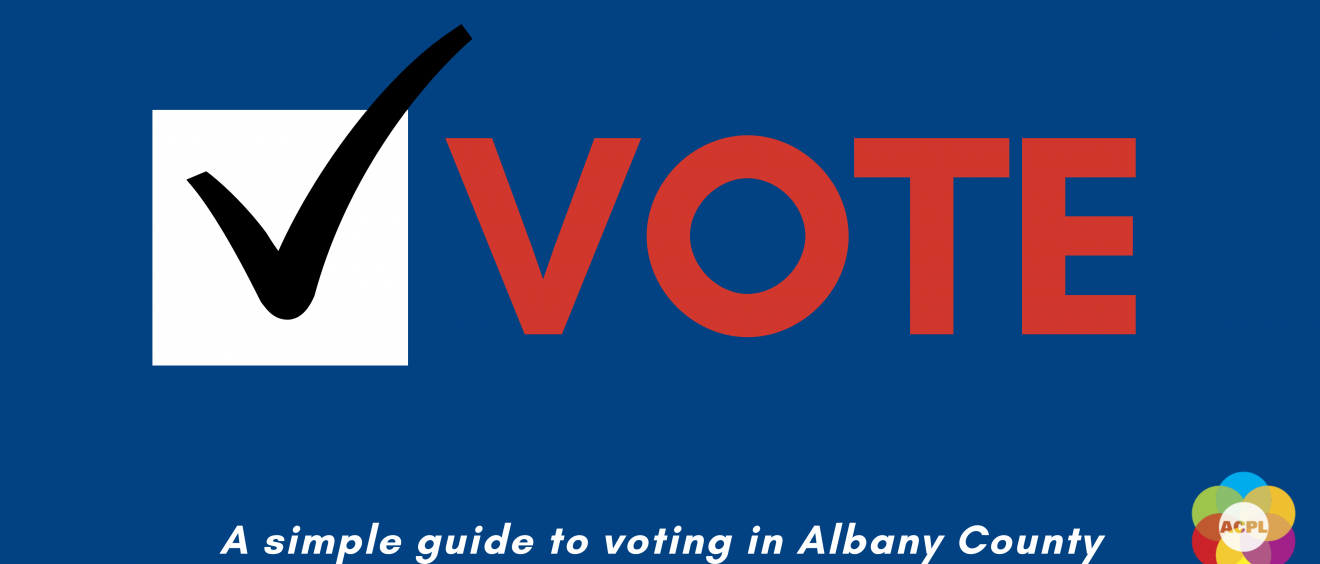 A Quick Guide for Voting
Election Day is right around the corner. There is an abundance of information to sort through, and it can sometimes be hard to find and identify reliable and trustworthy information on candidates and voting. ACPL is here to help.
---
Candidate Information Resources
Candidate Forums: Albany County Public Library is proud to partner with the League of Women Voters of Laramie to bring our community Candidate Forums for Albany County's local races. In order to honor adequate social distancing these forums were recorded and then posted online. Watch to see candidates address key issues through questions presented by a local moderator.
(More links coming soon!)
Voting Guide: The League of Women Voters has also compiled a Voting Guide which presents answers from a standard set of policy and issue questions from the candidates from local, state, and federal races. Click here to view the guide.
---
Voting Information
Do you need to register to vote? Find your polling place? Request or submit an absentee ballot? The Albany County Clerk's Office is the most reliable source of information for how to vote.
Register to Vote: You can register to vote or update your registration at the County Clerks office before election day or at the polls. LEARN MORE >>
Vote Early: Albany County voters can vote early in person at the Election Building on the east side of the courthouse from September 18, 2020 to November 2, 2020. LEARN MORE >>
Vote on Election Day: It is important to note that polling places have been consolidated this year, so your polling place may have changed. FIND YOUR POLLING PLACE>>