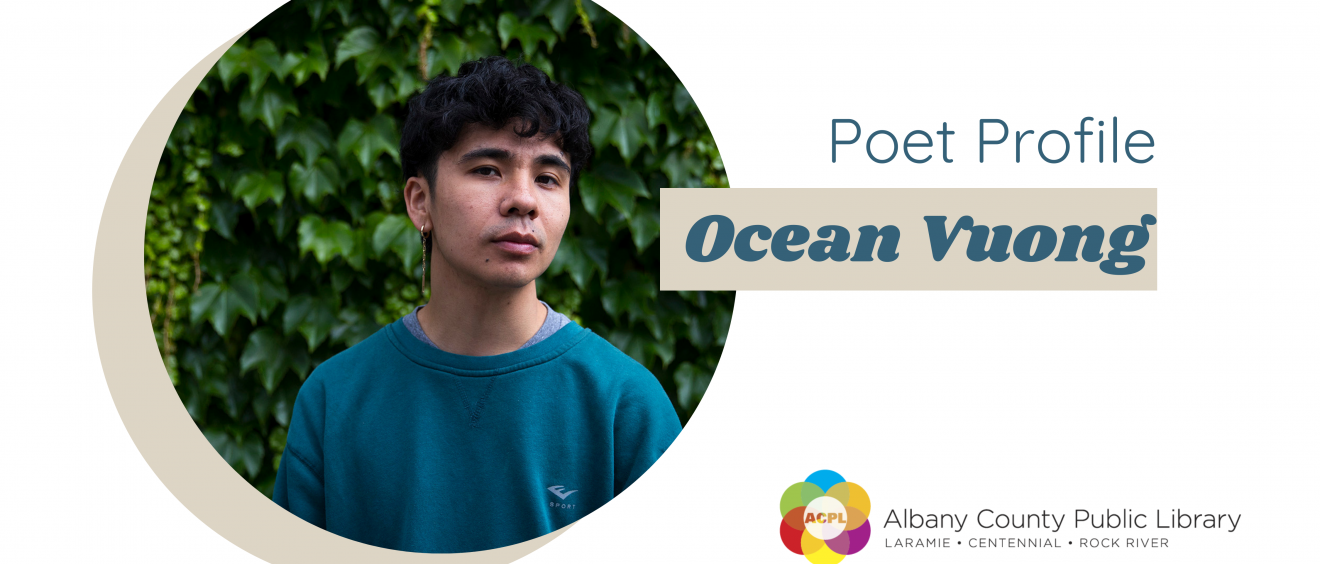 Poet Profile: Ocean Vuong
Editor's note: To wrap up and celebrate National Poetry Month, Jared dives into the life and works of Vietnamese-American poet and author Ocean Vuong. Check out the books we have by Ocean Vuong in our collection and online here.
By Jared Mohr-Leiva
"One writes out of one thing only—one's own experience. Everything depends on how relentlessly one forces from this experience the last drop, sweet or bitter, it can possibly give."
—James Baldwin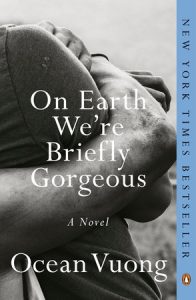 Few writers in recent years have entered the pop culture lexicon as deftly as Ocean Vuong. After publishing his New York Times bestseller "On Earth We're Briefly Gorgeous" in 2019, the 32-year-old poet/novelist has appeared on PBS, Vice, and Late Night with Seth Meyers, joining just a handful of queer writers of color that have been given space on primetime television. While much of the recent praise has revolved around his novel, it has also sparked a broader interest in his award-winning poetry, which comes as no surprise: Constantly and smoothly flitting between nostalgia, confession, and deep metaphor, Vuong has quickly established himself as a burgeoning literary force for a new generation of writers and readers.
While studying at Brooklyn College in 2010, Vuong released his first poetry collection, "Burnings," an introspective deep-dive into his family's history. As an infant, Vuong and his family were forced to flee Vietnam, eventually finding refuge in rural Connecticut. Born in 1988, Vuong was brought up in the shadow of the Vietnam War and the trauma his family experienced. He manages to weave those stories together with his own experiences as a gay man coming of age in a small town, as in "Kissing in Vietnamese": 
My grandmother kisses
as if bombs are bursting in the backyard,
where mint and jasmine lace their perfumes
through the kitchen window,
as if somewhere, a body is falling apart
and flames are making their way back
through the intricacies of a young boy's thigh […]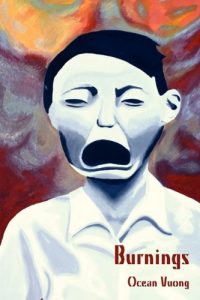 Vuong's expert use of metaphor allows each poem to slide seamlessly into the next, often incorporating the same metaphor to draw parallels, merging those two aspects of his identity into one. The American Library Association included "Burnings" on their LGBTQ+ "Over The Rainbow" booklist. The Lantern Review also praised Vuong for his "juxtaposing and melding of life and death […] that illuminate truths which one never truly forgets," citing the collection as "something any literary enthusiast should experience." 
Within a year, his poems began appearing in journals and magazines across the country, gaining attention for his sincerity and candor, and his ability "capture specific moments in time" with photographic clarity.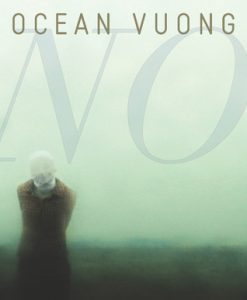 The release of his second collection,"No," in 2013 thrust Vuong further into the public eye. While "Burnings" focuses on his family, "No" functions as "a collection of elegies for a boy who died too soon," taking time to reflect on his rural upbringing and the boy he loved and lost along the way. Vuong's writing becomes more intimate and nostalgic in this collection, prompting lines like these, from "Homewrecker":
& this is how we loved:
A fifth of vodka & an afternoon in the attic, your fingers
Through my hair—my hair a wildfire
[…]
Always another hour to kill—only to beg
Some god to give it back. If not the attic, the car. If not
The car, the dream. If not the boy, his clothes. If not alive,
Put down the phone. 
This newfound vulnerability would become a driving force in Vuong's future work; later that year, Assaracus: A Journal of Gay Poetry published his standalone piece "Self Portrait as Exit Wounds." The poem earned Vuong the Pushcart Prize, the highest achievement for small-press publications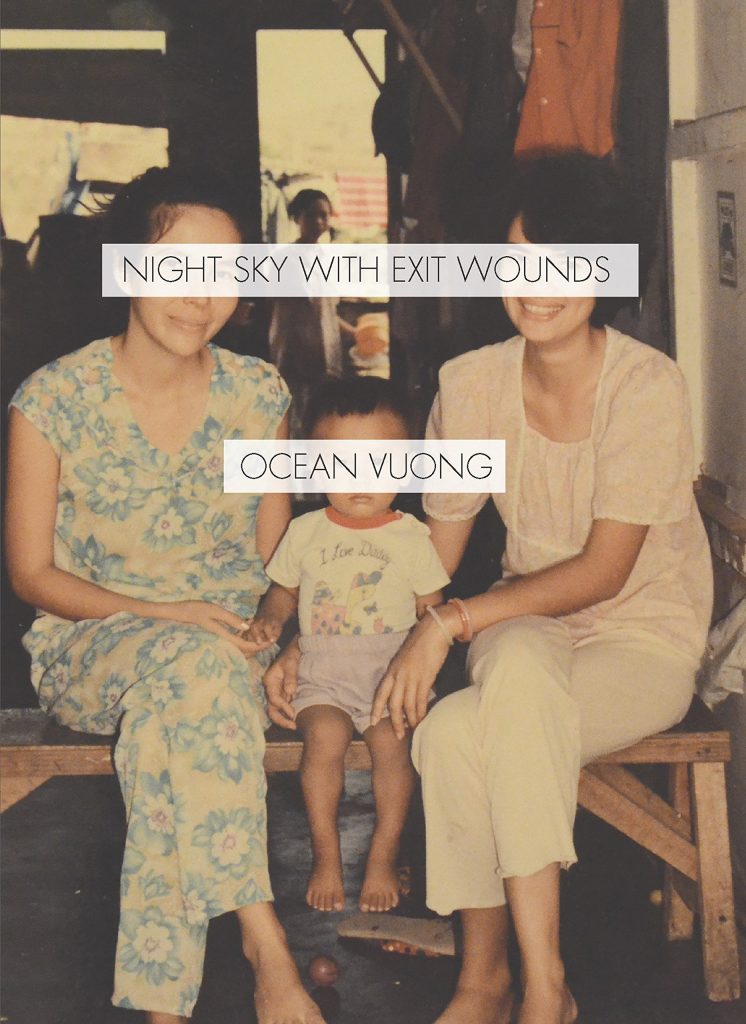 That poem would become a prominent inspiration for his third collection, "Night Sky With Exit Wounds." Roughly triple the length of the previous two releases, "Night Sky" blends the concepts of both into one cohesive unit, editing and republishing several older pieces and adding almost two dozen new ones. Another standalone poem, "Trevor," was published on Buzzfeed a month prior to its release, introducing Vuong to an entirely new audience. "Night Sky" quickly became a hit, lauded by major entities like the New York Times, who likened the style and impact of his work to Emily Dickinson and William Carlos Williams. The book would soon earn Vuong the T.S. Eliot Prize, the most coveted award in poetry.
In addition to re-edited material, "Night Sky" addresses Vuong's complicated relationship with his mother, and the absence of his father. In another instance of juxtaposition, Vuong often addresses his father with more tender language, like somber memories, though the less literal poems often have a more gruff, unnamed father figure—likely a stand-in for the troubled relationship many queer men have with their own fathers, or the constant tug-of-war with the idea of being a "real man." These themes are prominent in "Into the Breach":
I pull into the field & cut the engine.
It's simple: I just don't know how to love a man gently.
Tenderness a thing to be beaten into.
as well as "Because It's Summer":
[…] & you've lied
about where you're going / you're supposed
to be out with a woman you can't find
a name for but he's waiting 
in the baseball field behind the dugout
and the aforementioned "Trevor" (which is, unfortunately, absent from the collection):
Trevor who was running from home. 
Who was getting the [****] out. 
Soaked Levi's. 
Eye a burst plum from his daddy's one-arm-lost-in-the-war haymaker. 
Who ran away to the park because where else when you're 15.
While we've spent a great deal of time discussing his heavy subject matter, I would be remiss not to re-emphasize the stunning language Vuong applies to every work. Even his debut novel opts for a more poetic structure: "kishotenketsu," a traditional East-Asian style that notably lacks overt conflict. That is to say, the novel eschews traditional plot structure in favor of a deeply emotional, disarmingly personal, series of poetic snapshots throughout the protagonist's life.
Vuong is currently at work on his next project, "Time is a Mother." While we await its release with bated breath, I encourage you to check out his two most recent releases: "Night Sky With Exit Wounds" and "On Earth We're Briefly Gorgeous," both available for checkout at the Albany County Public Library. You can reserve copies of each, both in physical and digital formats, through our online catalog or at the link below.