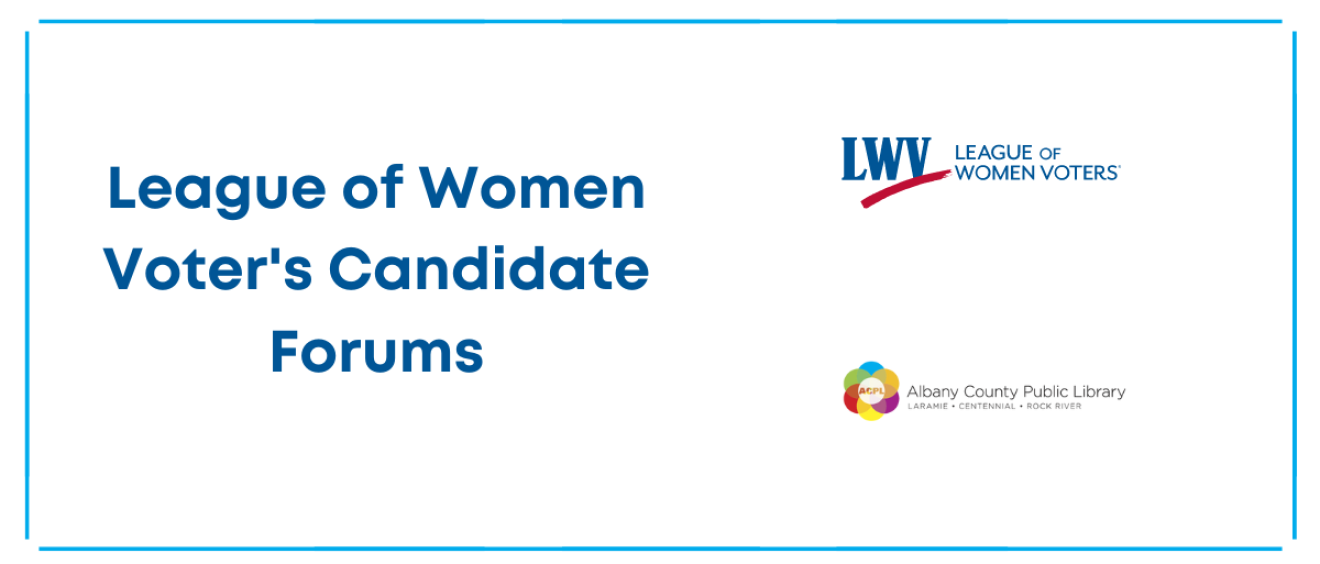 League of Women Voter's Candidate Forums
The League of Women Voters is partnering with the ACPL to host a series of forums featuring candidates for the upcoming elections. The forums will be hybrid. They will be hosted in the Library's Large Meeting Room and will be live-streamed on YouTube. There will also be a video of the forum available after the forum is over.
Forum Schedule
June 30th at 5:30pm: City Council Ward 1, City Council Ward 3, Clerk of District Court: Watch this forum here.
July 7th at 7pm: House District 14, House District 45, House District 46
July 14 at 7pm: City Council Ward 2, County Coroner
July 21 at 7pm: Sheriff, County Attorney
July 28 at 7pm: County Commissioners, County Assessor, County Treasurer
August 4th at 7pm: Senate District 9, House District 13, County Clerk
Watch Live
To watch the live stream on YouTube please click the following link: Link will be available at the start of the next forum.