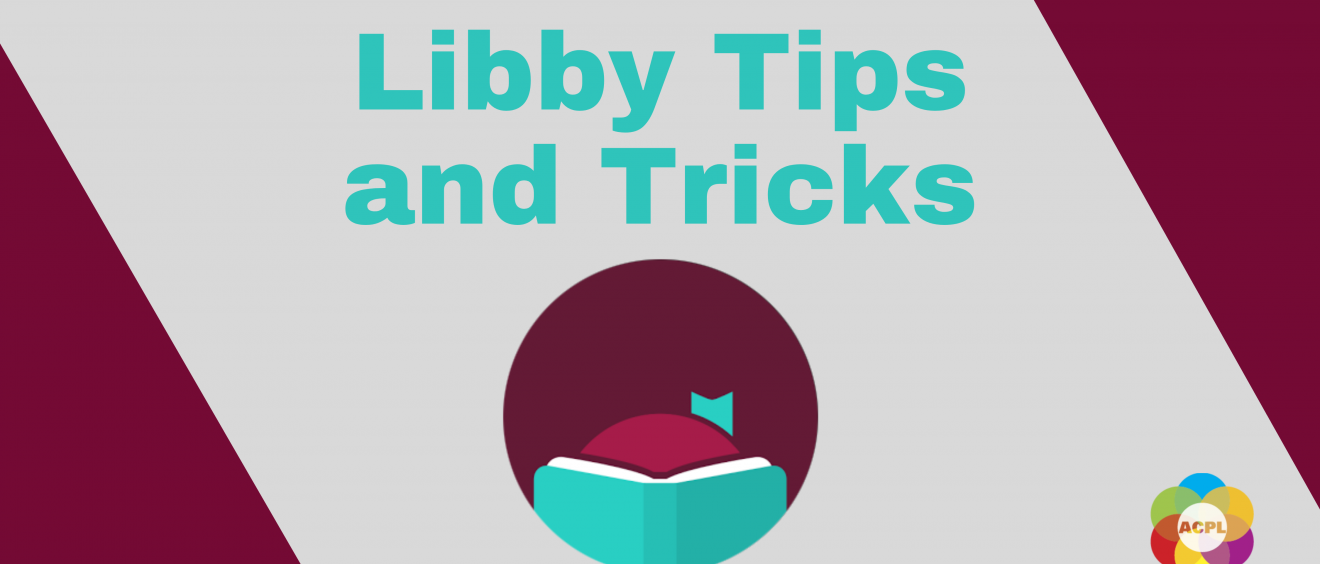 Libby Tips and Tricks
By Kathi Wilhelm
Libby is an IOS, Android, and browser app that lets you check out digital books, audiobooks, and magazines through your library. All you need is your library card!
Getting Started
Step 1: Download the app or visit the website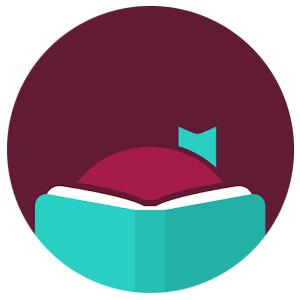 The Libby app can be downloaded from your phone's app store or you can visit libbyapp.com on your computer browser.
If you want to read on a Kindle device, see below. 
Step 2: Log in using your library card
If you do not have a library card, you can sign up online or visit the library to sign up. Anyone of any age who lives, works, shops, or goes to school in Albany County can get a card!
Use your phone or computer location to identify your closest library or search "Albany County Public Library" and select "Virtual Library of Wyoming". 

Enter your library card number without any letters or spaces. 

Enter your PIN. The default PIN is WYLD. If you are having trouble with your pin, give us a ring at 307-721-2580 or email

info@acplwy.org

.
Step 3: Check out a book
You are now ready to check out a book or audiobook! Browse the curated collections or use the Search function to search for specific titles, authors, or series. 
Audiobooks will be marked with a small headphones icon and "Audio"
Tips for using Libby
If you're getting started with Libby or are already an avid user, here are some tricks to make it even better!
Suspending Holds
Sometimes our eyes are bigger than our bookshelf and we have more books on hold than we can feasibly read when they become available. If you don't think you will be able to get to a book when your hold becomes available, you can suspend your hold for a future date. The book will then become available as soon as it is ready after that date. 
1. Go to your Shelf, then "Holds". Click on "Manage Hold" next to the hold you would like to suspend.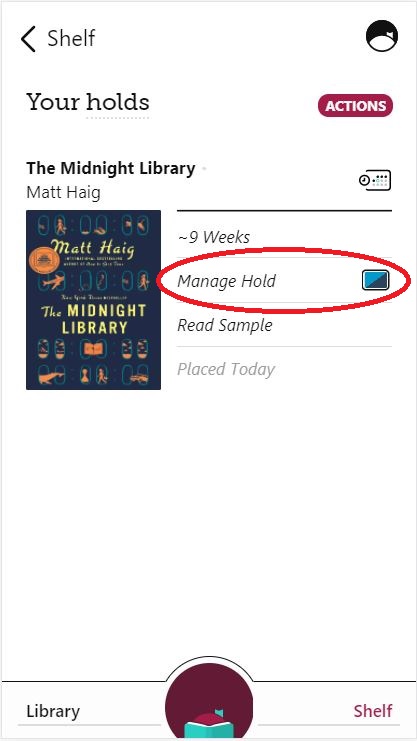 2. Click  "Suspend Hold".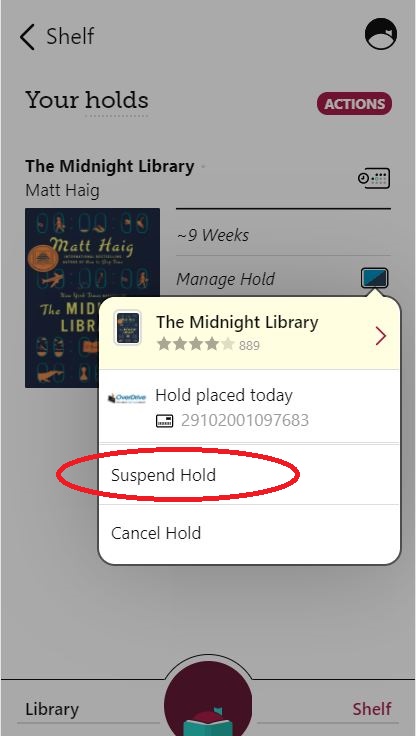 3. Choose how long you would like to suspend your hold and click "Update"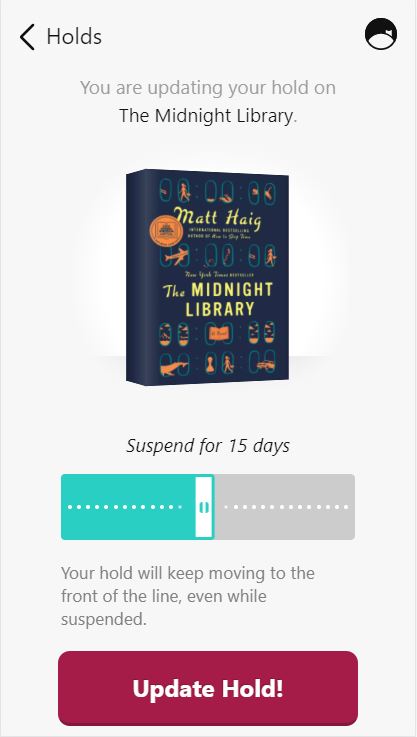 If your hold is already available, but you want to listen to it later, you can choose the "Deliver Later" option when you get your hold notification. Learn more about that feature here
Search Preferences
There are two ways of sorting books when searching in Libby. 
Preferences filter the entire catalog and can be saved for future searches. These are great options for when you only read e-books or only listen to audiobooks, among other options.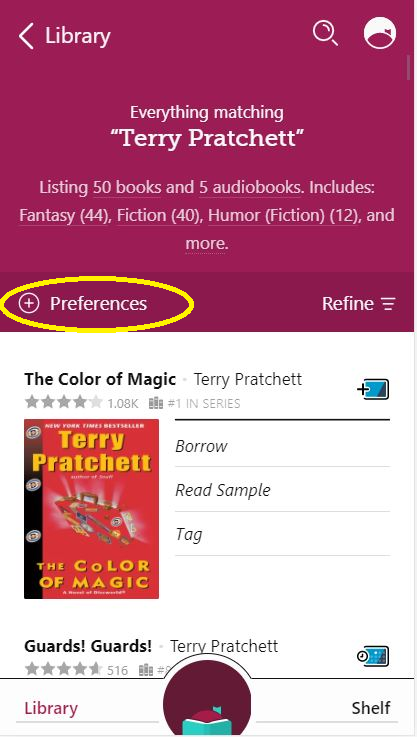 To save a preference, tap "Preferences" 

Under "Format" you can select if you would like to see only books or only audiobooks. 

You can also filter under "Availability" to only see books that are currently available to check out. 
Refine only filters your current search and will not be saved in future searches. You can choose to refine by availability, format, and more!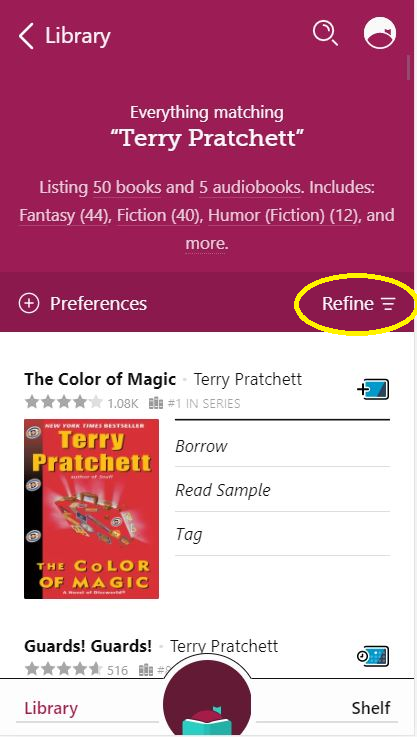 Saving your library card
Forgot or can't find your library card? Libby stores your library card number, so you always have it on hand!
1. Tap the Libby icon in the top right corner.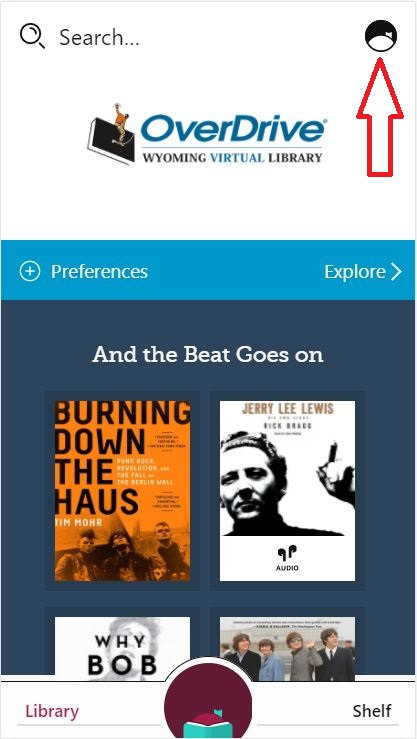 2. Select "See Library Cards"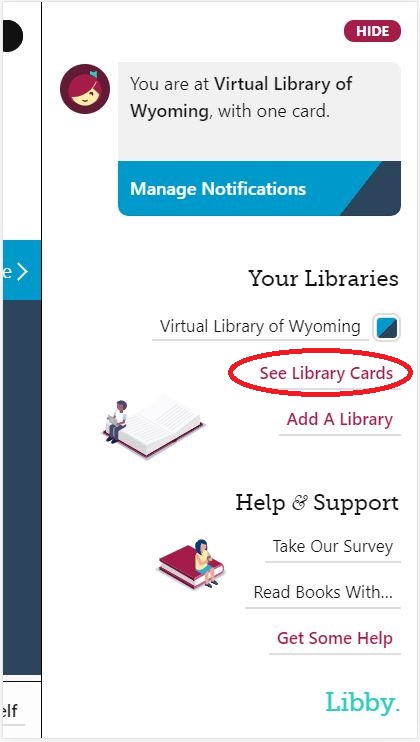 Add Multiple Library Cards
Did you know: If you split your time between different towns or libraries, you can also add multiple library cards to your account and check out books with any of them!
Reading E-books on a Kindle Device
Most overdrive e-books are available to read on your kindle device. 
Once you have an e-book checked out, click "Read With" and select "Kindle"

You will be taken to Amazon in your browser. Sign in to the Amazon account connected to your Kindle device

Select which device you would like to read your book on and click "Get Library Book" 
For more instructions on how to do this, view the video below.