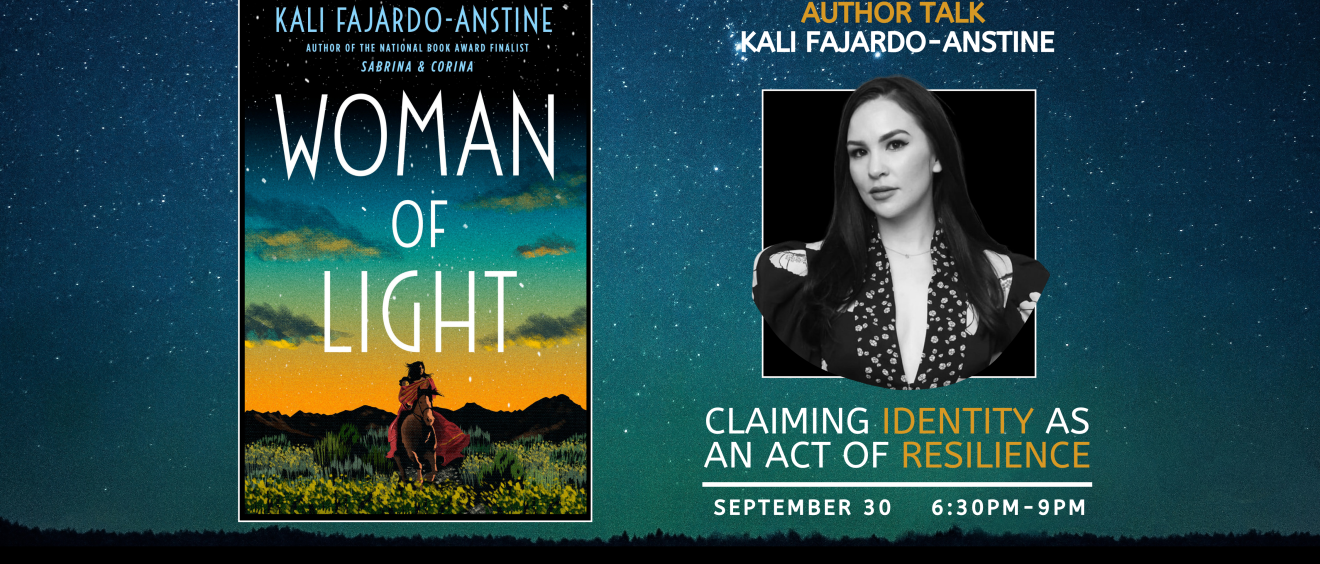 Kali Fajardo-Anstine Author Talk
The Albany County Public Library is pleased to welcome Kali Fajardo-Anstine, bestselling author of Woman of Light and Sabrina and Corina, for an engaging book talk on September 30th at 6:30 p.m.
Fajardo-Anstine earned her MFA from the University of Wyoming and has lived across the country, from Durango, Colorado, to Key West, Florida. Fajardo-Anstine is a finalist for the National Book Award, the PEN/Bingham Prize, The Story Prize, and the winner of an American Book Award. She is the 2021 recipient of the Metcalf Award from the American Academy of Arts and Letters. Her work has been honored with the Denver Mayor's Award for Global Impact in the Arts and the Mountains and Plains Independent Booksellers Association Reading the West Award. 
Fajardo-Anstine has written for The New York Times, Harper's Bazaar, ELLE, The American Scholar, Boston Review, and elsewhere, and has received fellowships from MacDowell, Yaddo, Hedgebrook, and Tin House. She is the 2022/2023 Endowed Chair in Creative Writing at Texas State University.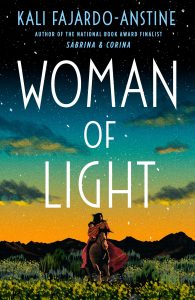 As an intersectional Chicana feminist with roots in Indigenous, Latina, and Filipino cultures, Kali Fajardo-Anstine focuses strongly on mixed identity in her work. Fajardo-Anstine will discuss the nature of claiming one's identity, whether that be racial, familial, economic, or social. Showing the audience the power of resiliency in understanding where you come from, by drawing on her experience as a mixed-race woman from a working-class background to underscore identity as a tool of empowerment.
We invite you, the Laramie community, to join us in engaging with Kali Fajardo-Anstine's important work and her new novel Woman of Light. For more information about the September 30th event, email info@acplwy.org or call 307-721-2580.
Event Schedule:
6:30 PM – 7:30 PM: Keynote and Q&A 

7:30 PM – 8 PM: Book Signing (Attendees are welcome to bring a copy of one of Fajardo-Anstine's books to be signed. Second Story Books will also have books to purchase at the event.)

8 PM – 9 PM: Reception

(Catering by Albi Woodfire Pizzeria & Bakery.)
We would like to thank the Albany County Public Library Foundation for the financial support of this program, in recognition of the Sally Dieterich Restricted Fund.