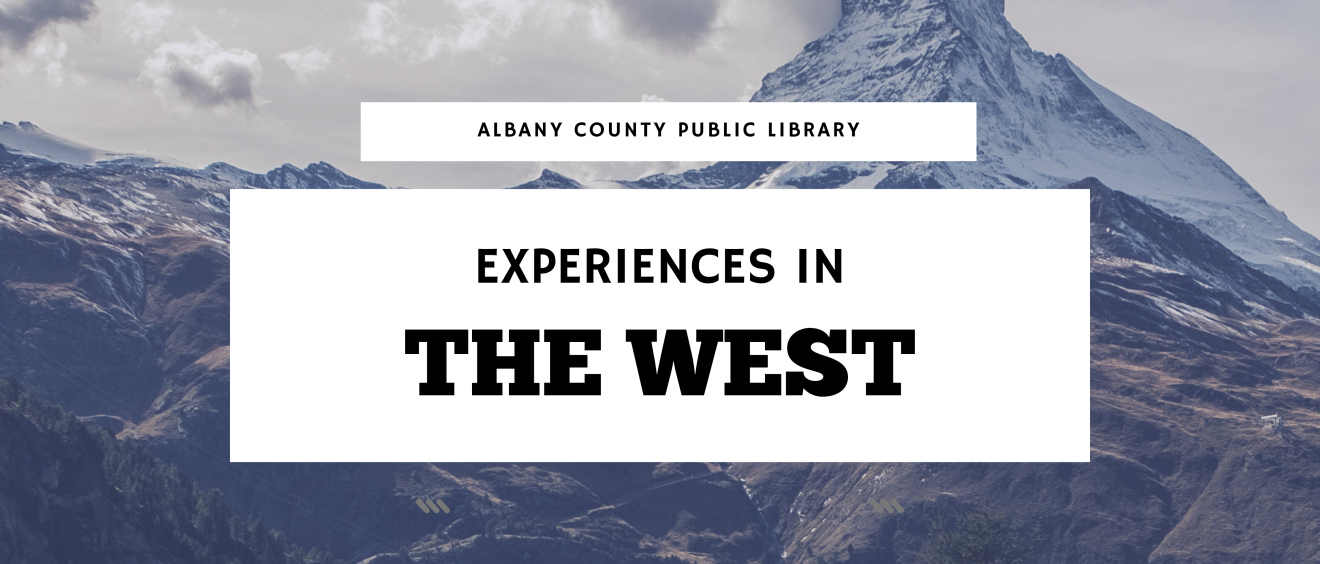 Experiences in the West
The Albany County Public Library is pleased to announce our fall series.
Steven Dunn: A Fiction Reading 
Tuesday, October 4th @ 7:30 PM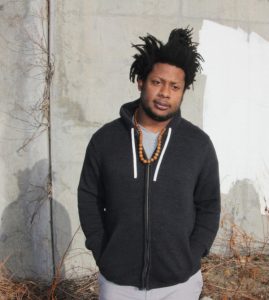 Shortlisted for Granta Magazine's "Best of Young American Novelists," Steven Dunn is the author of two books "water & power" and "Potted Meat." 
"Potted Meat" was a co-winner of the 2015 Tarpaulin Sky Book Awards, a finalist for the Colorado Book Award, and has been adapted for a short film entitled THE USUAL ROUTE. Dunn is the 2021 Whiting Award winner.
Dunn was born and raised in West Virginia and after ten years in the Navy, he earned a B.A. in Creative Writing from the University of Denver. 
Books will be available for purchase at the event. Light refreshments will be available. 
Japanese American Wyomingnites: Multigenerational stories of a search for life, liberty, and a sense of belonging
Author Talk with Lena Newlin, MPH, CHES
October 18th @ 7:30 PM
Most of the stories we hear about Japanese Americans in Wyoming are of those who had been living on the West Coast and were sent to Wyoming against their will—incarcerated at Heart Mountain. Most of them also left after WWII, never to return.​ This is a presentation about a lesser-known history – a history of Japanese Americans who were already in Wyoming prior to WWII.  
Lena (Sunada-Matsumura) Newlin will share a glimpse into this history through the stories of her family members.  Heart Mountain is part of their story,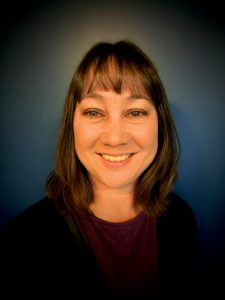 but there is much more to Japanese American history in Wyoming than Heart Mountain. ​ 
Newlin, is a fourth-generation Wyomingite and a descendant of Wyoming railroaders and coal miners.  She is also a descendant of Japanese Americans incarcerated on the basis of their race during WWII at Heart Mountain.  Originally from Riverton, she has lived in Laramie since 2005.  She recently left a 22-year career in Public Health to focus on writing a book about her family history and is pursuing a MFA at UW.  Her writing appears in DoveTales: A Writing for Peace Literary Journal of the Arts, Solstice Literary Magazine, and High Desert Journal (forthcoming).  
Light refreshments will be available. 
Unsettling: Surviving Extinction Together: A Reading and Reception 
Author Talk with Elizabeth Weinberg 
October 27th @ 7 PM
Join Elizabeth Weinberg for a reading from her new essay collection. "Unsettling: Surviving Extinction Together" explores human impacts on the environment through science, popular culture, personal narrative, and landscape. Using the stories of animals, landscapes, and people who have exhibited resilience in the face of persistent colonization
 across the North American continent, science writer Elizabeth Weinberg explores how climate change is a direct result of white supremacy, colonialism, sexism, and heteronormativity.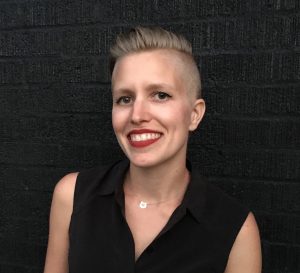 She weaves together science, personal essay, history, and pop culture to propose a new way of thinking about climate change–one that is rooted in queerness and antiracism. Weinberg will read from "Unsettling,"
Weinberg is a queer essayist and science communicator. She holds an MFA in creative writing from the University of Washington, and her writing has appeared in The Rumpus, The Toast, American Wild Magazine, SEVENSEAS magazine, and other publications. She lives and writes in the traditional and ancestral homelands of the Tongva and Kizh peoples (Los Angeles) with her spouse, Leslie, and their dog, Pigeon.
Books will be available for purchase at the event. Light refreshments will be available. 
We invite you, the Laramie community to join the Albany County Public Library for our fall series of author talks. Join us as we explore and learn about a variety of experiences in the West that are distinct from our own. For more information about these events please email info@acplwy.org or call 307-721-2580.