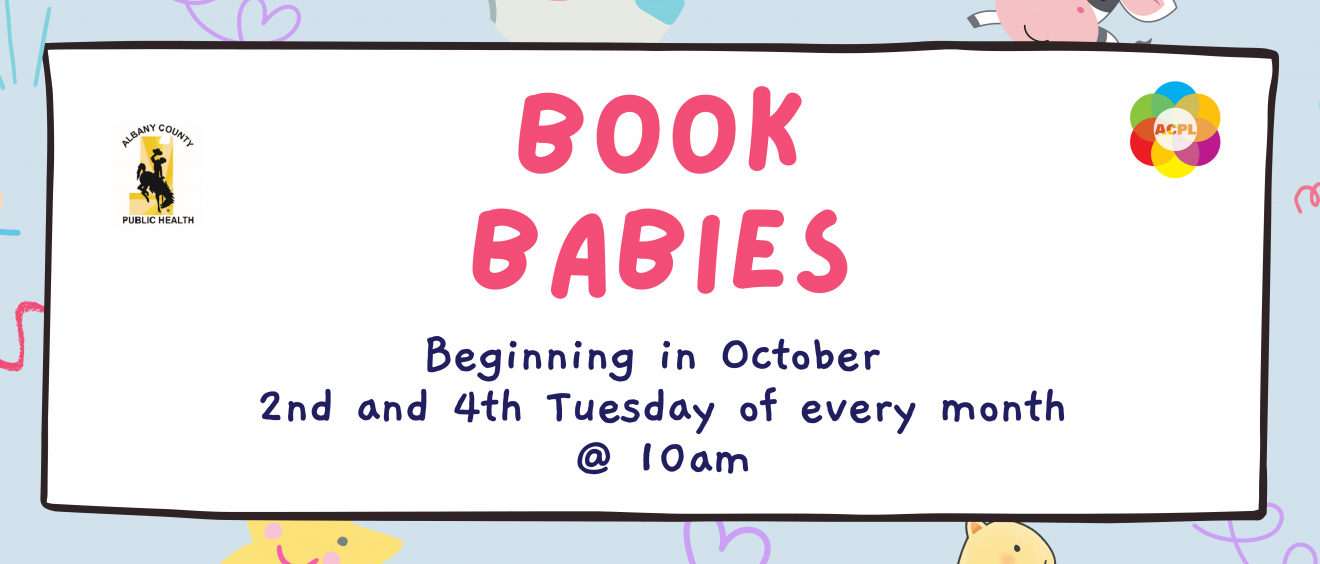 Breastfeeding Café & Book Babies
Come meet and engage with other mothers and pregnant women to strengthen breastfeeding. Breastfeeding Café is a free, informal breastfeeding group featuring professional lactation support. Bring your babies for a short storytime filled with fun,
 baby-approved bounces, songs, and rhymes plus early literacy and child development tips. In collaboration with the Laramie
Breastfeeding Coalition, this event will be held at the Albany County Public Library at 10 am, on the 2nd and 4th Tuesdays, of every month until the end of the year. Starting October 10!