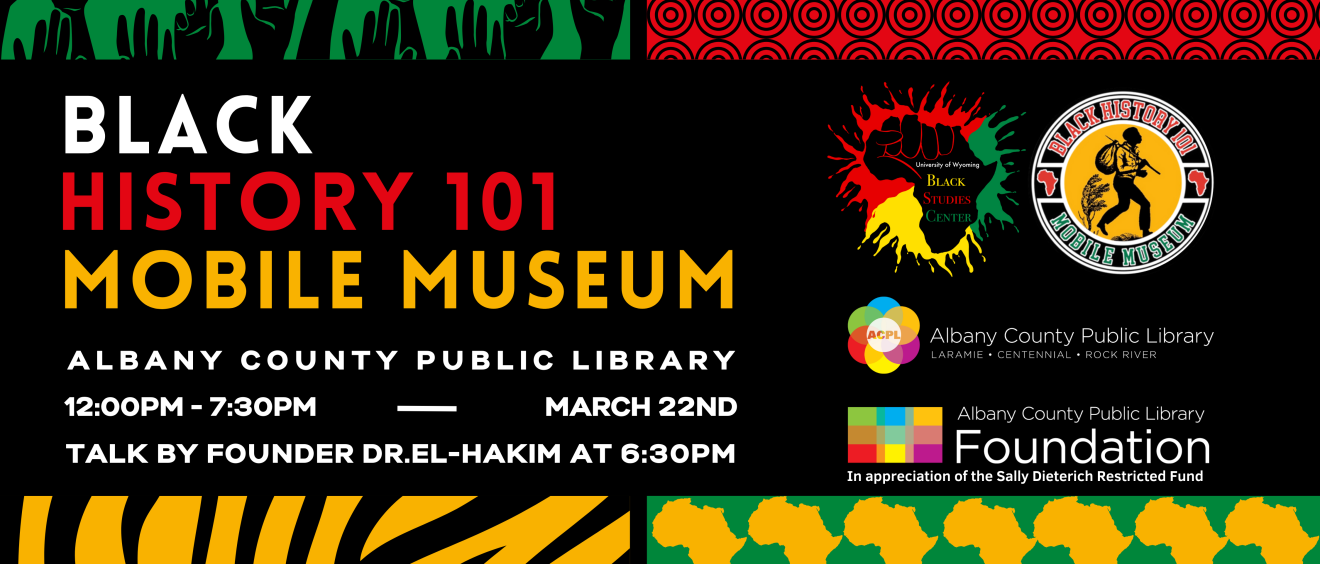 Black History 101 Mobile Museum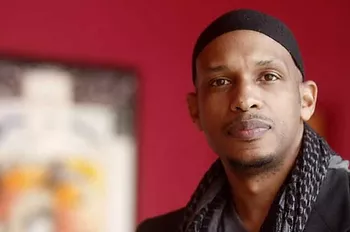 The Albany County Public Library is pleased to welcome Dr. Khalid el-Hakim, the founder and curator of the Black History 101 Mobile Museum on Tuesday, March 22nd.

The museum is the nation's premier Black history traveling exhibit. It contains a collection of over 10,000 original artifacts of Black memorabilia dating from the trans-Atlantic slave trade era to hip-hop culture. 

Dr. el-Hakim has been called the "Schomburg of the Hip-Hop generation" because of his passionate commitment to carry on the rich tradition of the Black Museum Movement. He has received national and international attention for his innovative work of exhibiting Black history outside of traditional museum spaces. In 2013, he published The Center of the Movement: Collecting Hip Hop Memorabilia, a groundbreaking book on the material artifacts of hip-hop culture. 
The Black Studies Center at the University of Wyoming is hosting Dr. el-Hakim as a scholar in residence from March 21 through April 1, 2022. The Albany County Public Library and the Black Studies Center are excited to partner together to bring this unique program to the broader Laramie community.
We invite you, the Laramie community, to join us in engaging with this important exhibit.
The exhibit will be available for viewing from 12pm to 7:30pm on Tuesday, March 22.

A reception with hor d'eourves will begin at 6pm.

Dr. el-Hakim will give a formal presentation at 6:30pm.
More information on Dr. el-Hakim and the Black History 101 Mobile Museum can be found at: https://www.blackhistorymobilemuseum.com/
For more information about the March 22 event email info@acplwy.org or call 307-721-2580.
We would like to thank the Albany County Public Library Foundation for their financial support of this program in recognition of the Sally Dieterich Restricted Fund.