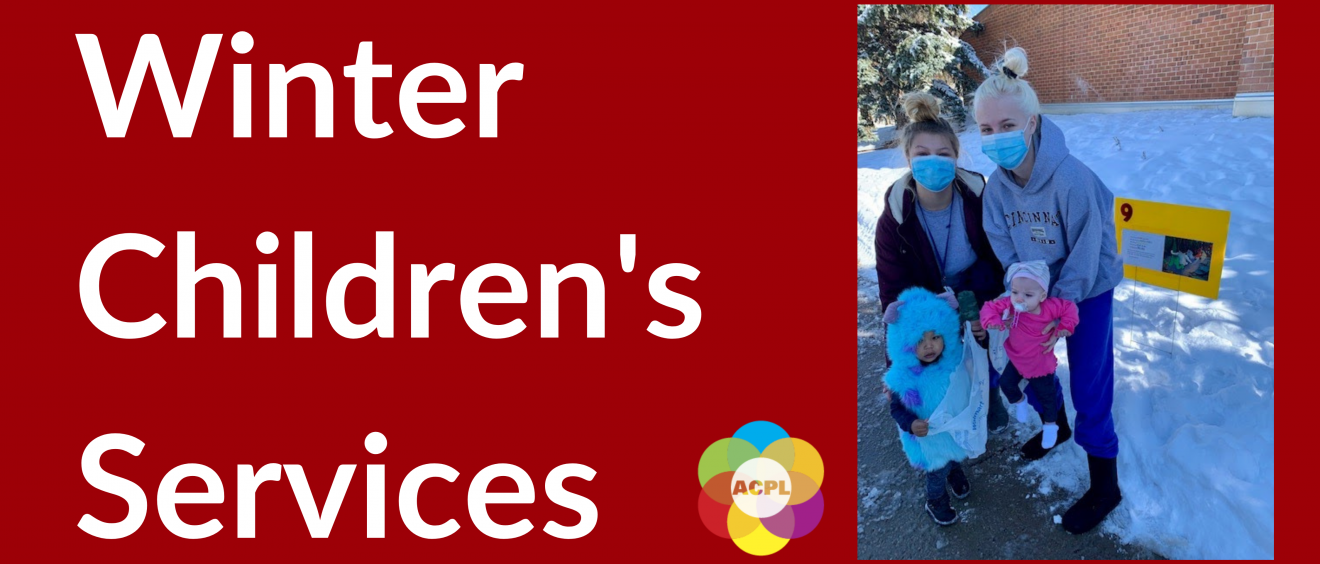 Activities and Services for Kids
As the weather gets colder and days get shorter, families find themselves spending more time together indoors. Finding things to do all day can be difficult for parents and caregivers with young children at home. Adding to the challenge this winter is an ongoing pandemic which has limited visits to favorite indoor destinations. For many families, the library is one of the places they turn to for recreation. While things are different at Albany County Public Library right now, there are still many ways the library can help.
Books & More
Library materials are now available six days a week with our Grab & Go service. You can put items on hold by logging into your library account from home. Library staff will find them, check them out, and notify you when they're ready. Then, all you have to do is grab them from our lobby between 10 am to 6 pm, Monday through Friday or 10 am to 2 pm on Saturdays. We will even bring them to your car if you don't want to unload the children from their car seats. Library staff can even select 5-10 books for each child if you're not sure what to choose. Just email children@acplwy.org with your name, library card number, and information about your child's age and interests and we'll do the rest.
Library Browsing
The library is currently taking appointments for people who are interested in coming inside the library to choose their books. To make an appointment, call 721-2580. Appointments are available Tuesdays, Thursdays, and Saturdays.
Storytimes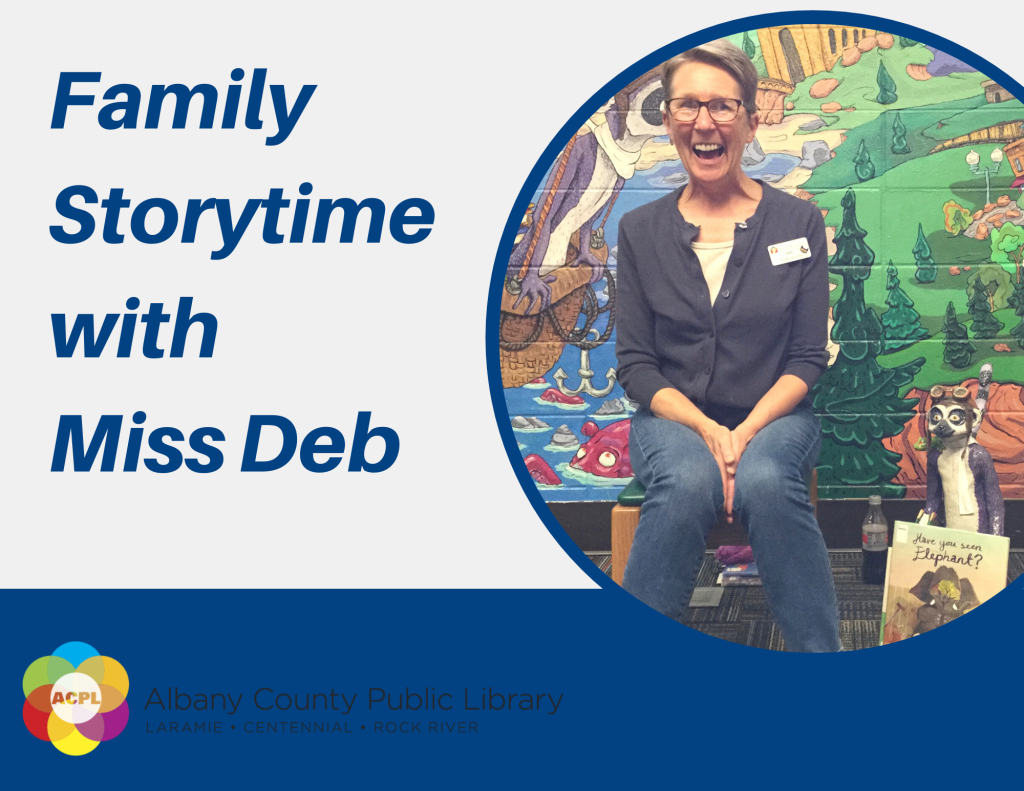 Library Storytimes are offered online on the library's youtube channel: youtube.acplwy.org. New Family Storytimes are posted Tuesdays and can be viewed when it is convenient for you. Past storytimes are available if you've missed any or your child wants to watch them again. An interactive storytime for toddlers is offered live on zoom on Tuesdays at 10:30 am. The link and password to join can be found on our events calendar: events.acplwy.org. For parents concerned about screen time, the American Academy of Pediatrics advises that some online content can facilitate a young child's learning if it is interactive and when parents watch with them and reteach the content. Our storytimes provide many opportunities for your child to be active, to interact and to learn.
Activities
The library offers activity kits which offer a variety of things for children and families to do together at home. Kits can be picked up during any of our Grab & Go hours, while supplies last. There are kits for school-aged children and kits for preschool-aged children which complement that week's Family Storytime.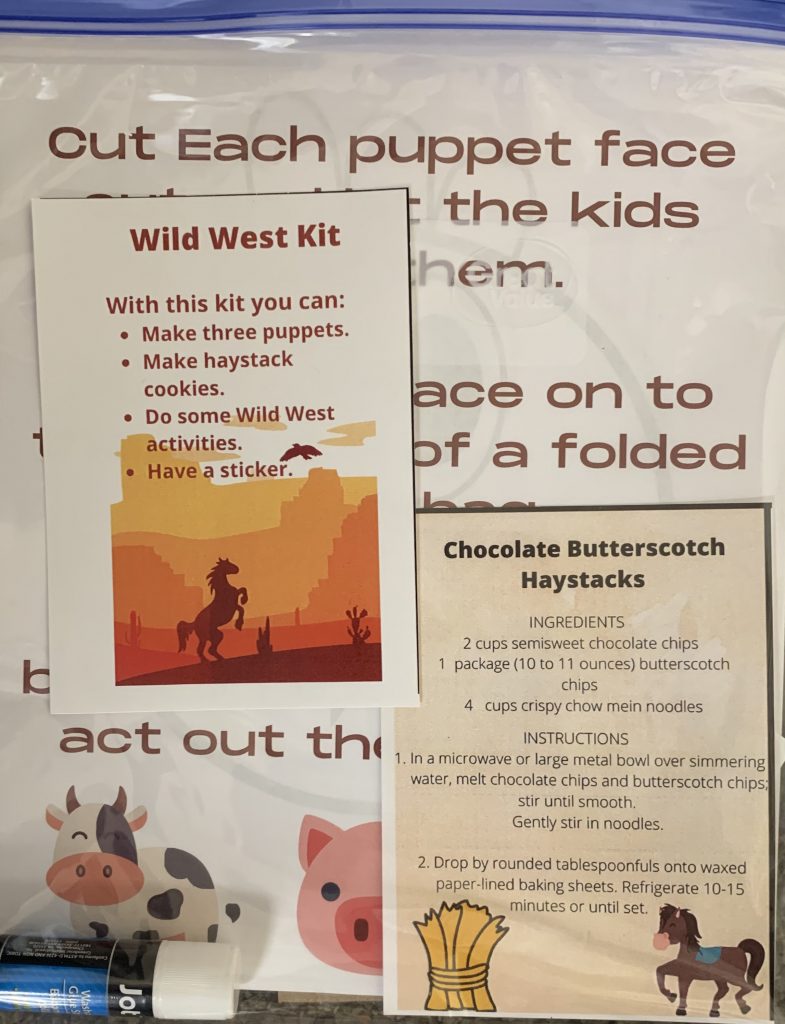 Not all of the library's activities have to be done at home or online. StoryWalks®, which have been offered since June, are continuing outside the library through the winter. Laramie families don't mind a little cold and StoryWalks® are a great way to enjoy reading, exercise, and the outdoors at the same time.
Keep in touch!
The best way to keep up on what's going on at the library or any changes there have been to hours or services is to check our website and/or follow us on Facebook. If you have questions or feedback on our children's offerings, please email children@acplwy.org.